A Conversation with Return to El Salvador director Jamie Moffett
by EZRA WINTON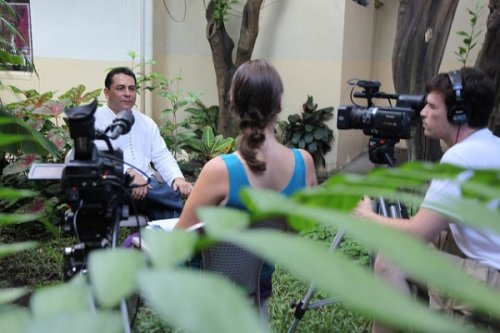 Return to El Salvador is an intimate documentary that tells—mainly through candid interview—the story of the individuals and communities effected by El Salvador's brutal civil war that ended nearly two decades ago. While a little heavy-handed on narration (which isn't to say Martin Sheen's usual talented presentation of context isn't well-executed, but that there is too much explaining/describing as we see things on the screen) the film is beautifully shot and a commitment and compassion shines through in every scene.
The film picks through the complicated layers of geo-politics, resistance, and torn communities to piece together an important (and overlooked in the West) story from America's so-called "back yard." Art Threat had a chance to chat with director Jamie Moffett during the usual juggling act that occurs after an indy doc is completed and its makers seek out an audience. Read more...
Video installation infiltrates 6000 NYC taxis
by ROB MAGUIRE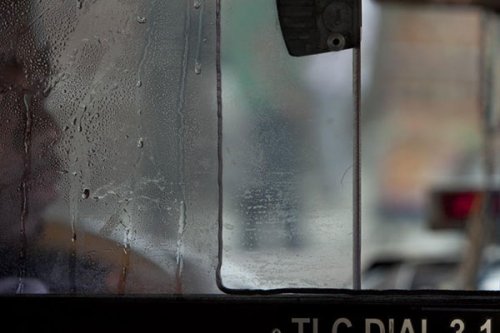 In the wake of the recent racist attack on a Muslim cab driver in NYC, I'm particularly interested in the public reaction to the latest project by Tehran-born, Big Apple-based artist Amir Baradaran. For one week beginning September 9, Baradaran will debut Transient, a series of 40-second video installations infiltrating New York's taxicabs. Read more...
Artist Profile: Nicholas Hlobo
by AMANDA MCCUAIG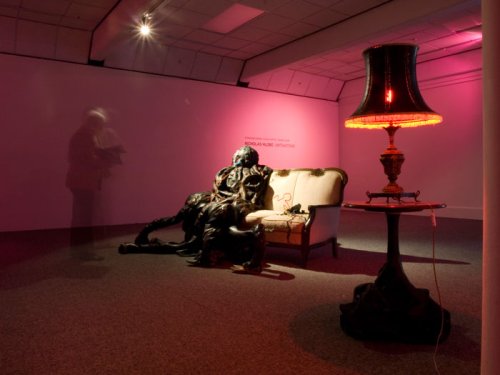 South African visual artist Nicholas Hlobo creates large sculptural works that are expansive masses which at once feel oozey, voluptuous and highly structured. The contrast of femininity and masculinity is created by his use of dissimilar materials such as rubber inner tubes, ribbon, organza, lace and found objects.
Hlobo has accumulated an impressive portfolio since graduating from Wits Technikon in 2002. Born in Cape Town in 1975, he is now based in Johannesburg and is represented by Michael Stevenson Gallery.
"Through my works I attempt to create conversations that explore certain issues within my culture as a South African," says Hlobo of his work in his Artist Statement. "The conversations become a way of questioning people's perceptions around issues of masculinity, gender, race and ethnicity." Read more...