Employees, with their morning coffees in hand and their daily routine in mind, look out of the windows of the Montreal Stock Exchange, the World Trade Centre and Quebecor for a peak of the action taking place right under their noses.
In turn, the occupiers of Montreal's financial district creep out of their tents every morning, yawning and stretching, surrounded by those glass-draped buildings that represent exactly what they've set up camp to protest against - corporatocracy and the one per cent.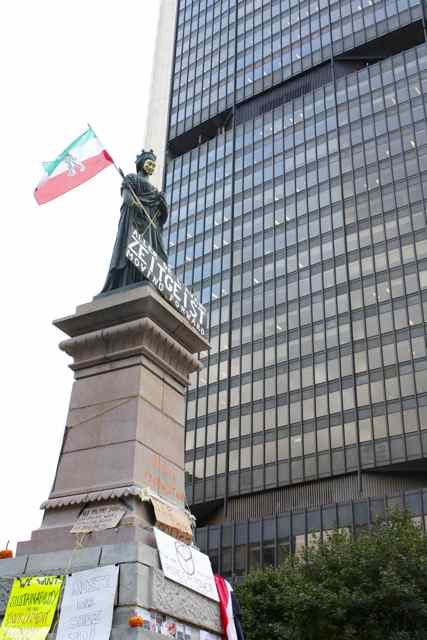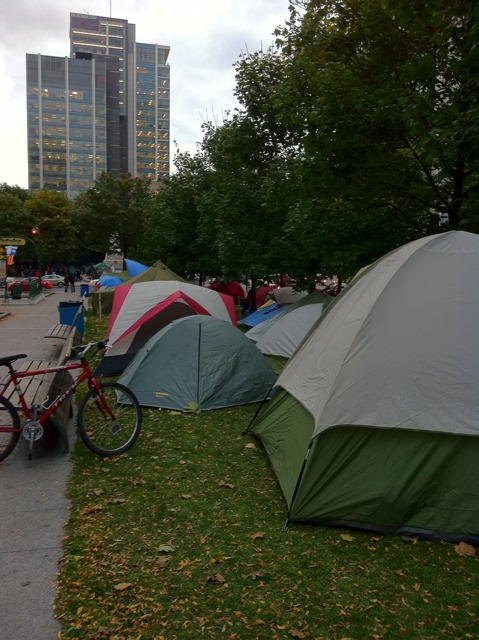 The protesters at Square Victoria, as well as those in New York, Amsterdam, Toronto and other cities around the world, have been continually criticized for not knowing what they want.
Although their demands are unfocused, the movement in Montreal has grown so large that there's talk of taking over a second park - I wouldn't put it past them, these people have impressive organizational skills.
In one week, they managed to get an Internet connection and two generators running. They also set up a kitchen, a make-shift clinic, and even a library!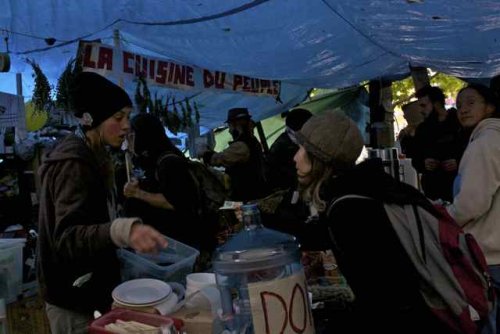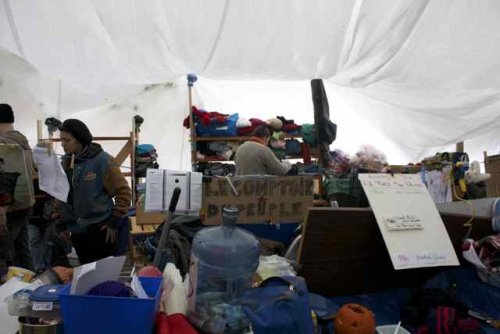 Both the times I visited the encampment, I noticed one man towards whom everyone seemed to gravitate. This man was Peter Moore, clad in a red jacket and grey scarf, with his hair swept back into a ponytail. While most of the protesters spent their days vaguely discussing politics, governments, and the capitalist system, Moore barely seemed to converse; rather, he lectures.
"We have lost touch with our history, we shouldn't be the servants, we must be masters of our country," he said to a group of people gathered around him. He talked about fractional reserve banking, taxes, private bankers, and national debt to anyone willing to listen.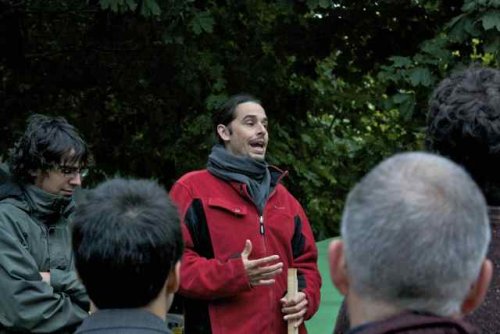 As I made my way through the crowd, I couldn't help but overhear snippets of conversation, most of which were marked with a few key words such as capitalism, banking crises, and financial inequality. The occupiers all had voices and they're more than willing to speak out.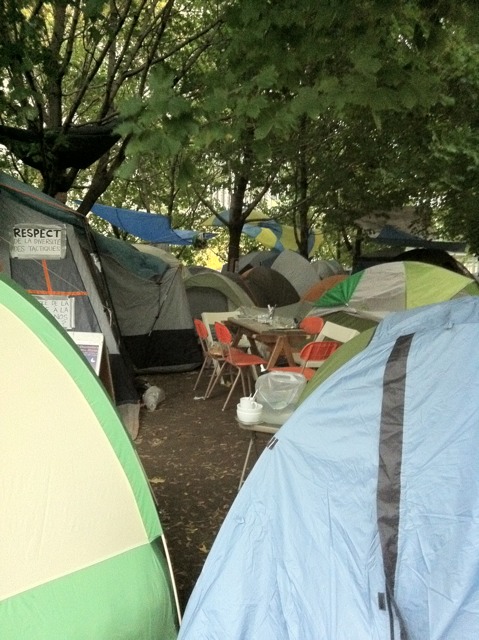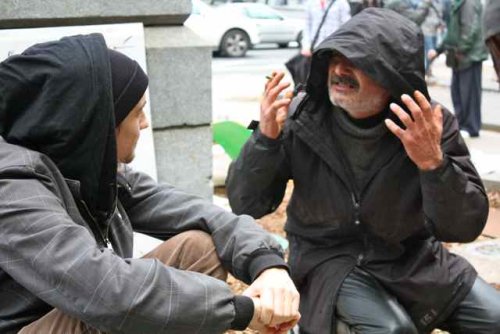 Every day the protesters hold a general assembly at the centre of the square, where people gather to voice their concerns and make decisions about the most effective way to get the movement's message out. The approximately 400 campers spend their time talking politics and making their grievances, ideas and suggestions heard.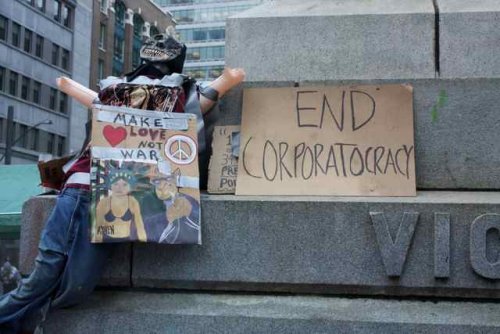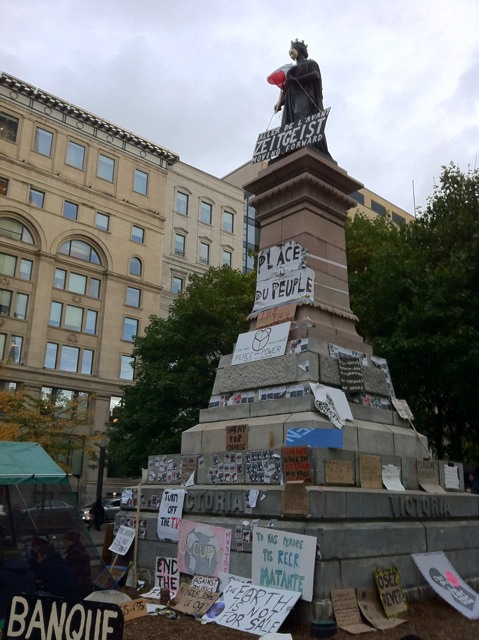 Every camper I talked to determinedly expressed his desire to stick it out to the end. "As long as it takes," they all said in response to my nagging question, "How long will you be camping out for?" They don't seem to be in the least disturbed by the promise of cold weather ahead. They've got the determination, they've got the passion, they've sure got the organizational know-how needed to keep hundreds of camped-out protesters content, all they need now are tangible solutions and well-thought out ideas to present to the government, that is, they need someone to take over the reigns of the movement. For now, they organize workshops, they tend to the day-to-day operations of their tent city, and they play music to pass the time.