Posters invite your thoughts on "Ground Zero Mosque"
by Hrag Vartanian

It's impossible to escape the heated rhetoric around Park51 in lower Manhattan. The proposed community center for some of the city's Muslim population has been called everything from the Ground Zero Mosque, which is the preferred term of the right wing media, to labels more appealing to the left, such as the Cordoba Center — though the developer prefers to call it Park51.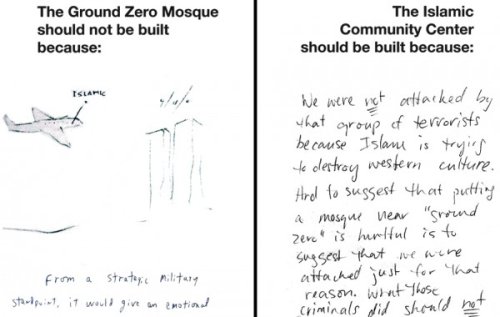 No matter your political preference, the fact is you probably have an opinion about the issue... read more...
Deep-tissue work: A conversation with filmmaker Rémy Huberdeau
by Ezra Winton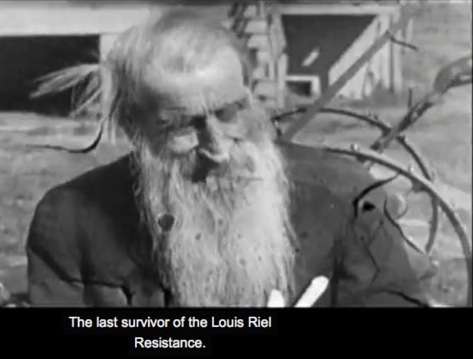 I first saw Au pays des esprits / Home of the Buffalo in the cramped top floor office space of The Dominion in Montreal. It was my first time eating an entire meal made from food found in dumpsters and the first time I encountered Rémy Huberdeau's work. Both were experiences that confronted and provoked me in ways that I hadn't expected, and both were incredibly pleasurable encounters... read more...
Music video by The Narcicyst features faces from 12 cities
by Rob Maguire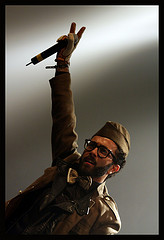 Iraqi hip hop artist The Narcicyst has released a new video for his single Hamdulillah, and it is simply stunning.
Directed and edited by Ridwan Adhami, and featuring Palestinian singer Shadia Mansour, the video is a beautiful montage of initimate portraits of people from a dozen different cities across the globe... read more...